Joomach 10 ton forklift loader LT10t product parameters
MODEL
UNIT
LT16T/LT18T
Rocker arm type
–
Single rocking arm
Operation weight
kg
20000/21000
Rated load
tons
10
Engine model
WD10G220E23
Rated power
kw
162
Rated output
r/min
2000
Maximum torque
N.m
745.3
Maximum gradeability
°
20
Max. Turning angle
°
35±1
Lifting, dumping, and lowering
s
12s
Max. dumping height
mm
3300
Wheelbase
mm
3230
Track base
mm
2300
Overall Length
mm
8000
Overall Width
mm
2870
Overall Height
mm
3220
Traveling speeds
Forward 1
km/h
0-11.5
Forward 2
km/h
0-36
Forward 3
km/h
–
Forward 4
km/h
–
Reverse 1
km/h
0-16
Reverse 2
km/h
–
Fork dimension
mm
1500x200x100
Tires specification
–
23.5-25(24 levels)
Joomach 10 ton forklift loader LT10t product details
Details-1
Brake calipers add protection.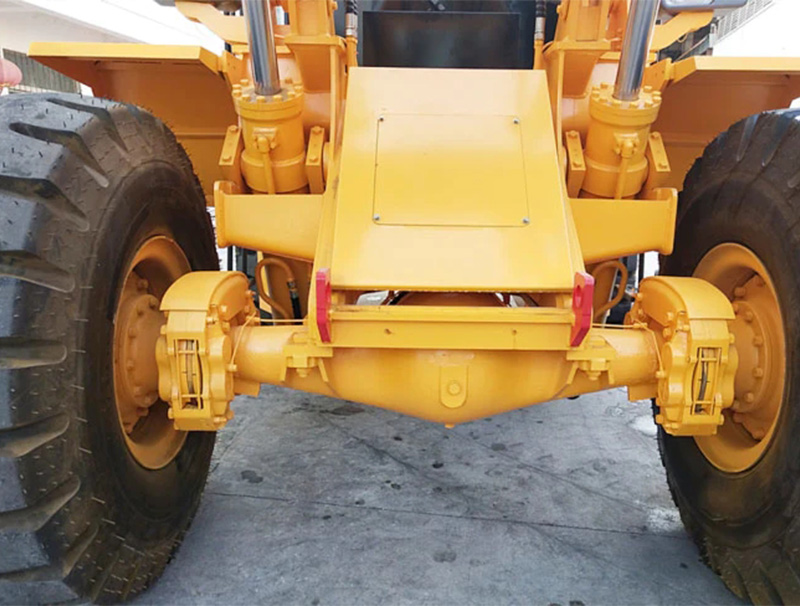 Details-2
JOOMACH special reinforced rims and quarry-specific tires have stronger carrying capacity, higher reliability, and longer life.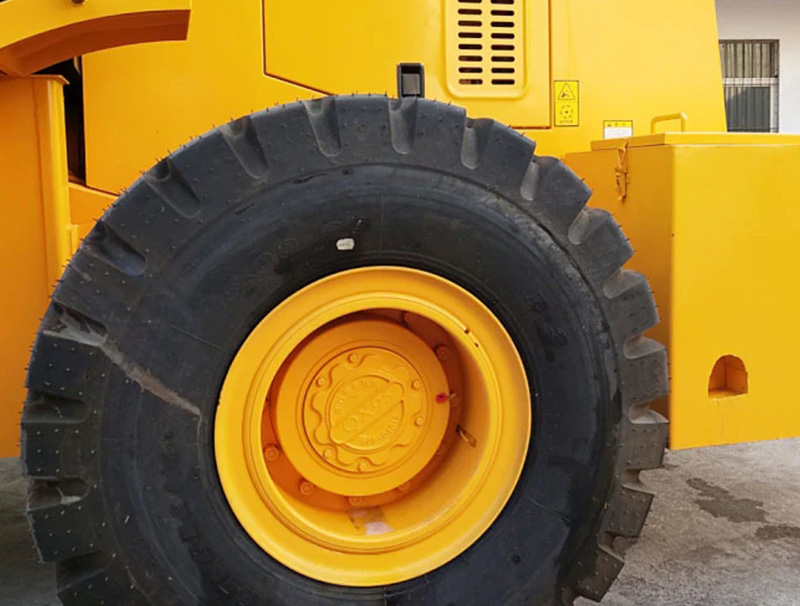 Details-3
JOOMACH uniquely designed hydraulic pipeline layout, the layout of hydraulic pipelines is reasonable, and the whole row is beautiful, reducing the energy loss of the hydraulic system and providing efficiency.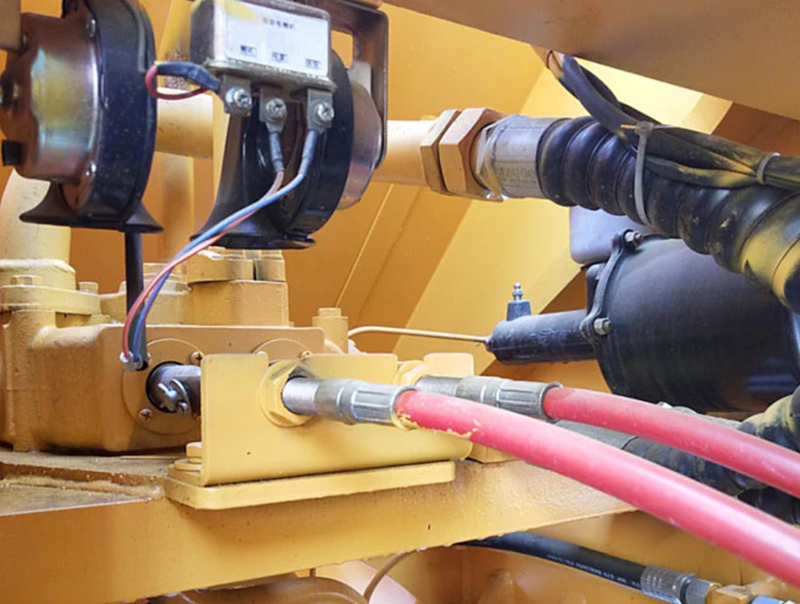 Details-4
Luxury CAB, noise-isolation, and vibration absorber meet all kinds of operation, which can be dismantled for Large space.
Application and after-sales service
LT10T is mining stone operation equipment for earthmoving machinery and is also widely used in the operation of terminal block logistics.