12-ton log wheel loader machine with grapple LT12j product feature
1.Frame:
Same design and dimensions with Japanese Komatsu 470 loader, thicken hinge plate makes the loader more durable and efficient. The thickness of the lifting arm is 60mm, the thickness of the hinge pin is 80mm much stronger than normal loaders.
Quenched integral Anti-wear grapple is made in Japan. Specially designed for the heavy log, effectively prevent any break, prolongs the grapple's life to a great extent.
Chinese Beilian advance gearbox with Caterpillar technique transmission. The powerful electronic control countershaft transmission is easy to maintain, superior in efficiency delivery, and overload adaption.
2.Brake systems:
Four-wheel double-line caliper disc braking system with a gas container in the back as well as our exclusive auto cooling technology on brake system double assures reliability and safety. The rearview camera and ROPS/FOPS cab are optional.
The heavier counterweight, long wheelbase, heighten ground clearance ensure that the machine could adapt to the various tough condition.
3.Hydraulic systems:
To adopt confluence of dual-pump confluence and diffluence technology, rational use of engine power, reduce energy consumption effectively.
Independent transmission and hydraulic cooling improve the hydraulic system stability.
12-ton log wheel loader machine with grapple LT12j product parameters and driving speed
Model
 LT12J Single Rocker arm
 LT12J Dual Rocker arm
Operating weight
26,200 kgs
25,500 kgs
Engine model
WEICHAI WD10G270E201
WEICHAI WD10G270E201
Rated engine power
199KW
199KW
Rated rotate speed
2200r/nin
2200r/nin
Max.torque
1100KN
1100KN
Max. Traction force
≥205KN
≥205KN
Breakout force
≥230KN
≥230KN
Max. lifting height
3,900 mm
3,900 mm
Rated load
12,000 kgs
12,000 kgs
Max. load
15,000 kgs
15,000 kgs
NO.of shifts
F:4, R:2
F:4, R:2
Transmission
Countershaft
Countershaft
Torque converter
Model: YJ375X3 Ratio: 3.166
Model: YJ375X3 Ratio: 3.166
Driving speed
Forward/Reverse
0-8.5km/h
0-8.5km/h
Forward/ReverseⅡ
0-16.5km/h
0-16.5km/h
ForwardⅢ
0-25km/h
0-25km/h
Forward IV
0-42km/h
0-42km/h
Grade ability
28°
28°
Turning angle
35°±1°
35°±1°
Overall length
8600mm
8500mm
Overall width
3130mm
3130mm
Overall height
3550mm
3650mm
Wheel base
3550mm
3550mm
Track base
2510mm
2510mm
Minimum ground clearance
520mm
680 mm
Raise time
≤8.5s
≤8.5s
Cycling time
14s
14s
Fuel Tank
330L
300L
Hydraulic tank
300L
280L
Tire type
26.5-25  Front rail tire, Rear Nylon tire
26.5-25  Front rail tire, Rear Nylon tire
12-ton log wheel loader machine with grapple LT12j product details
Details 1
JOOMACH uniquely designed hydraulic pipeline layout, the layout of hydraulic pipelines is reasonable, and the whole row is beautiful, reducing the energy loss of the hydraulic system and providing efficiency.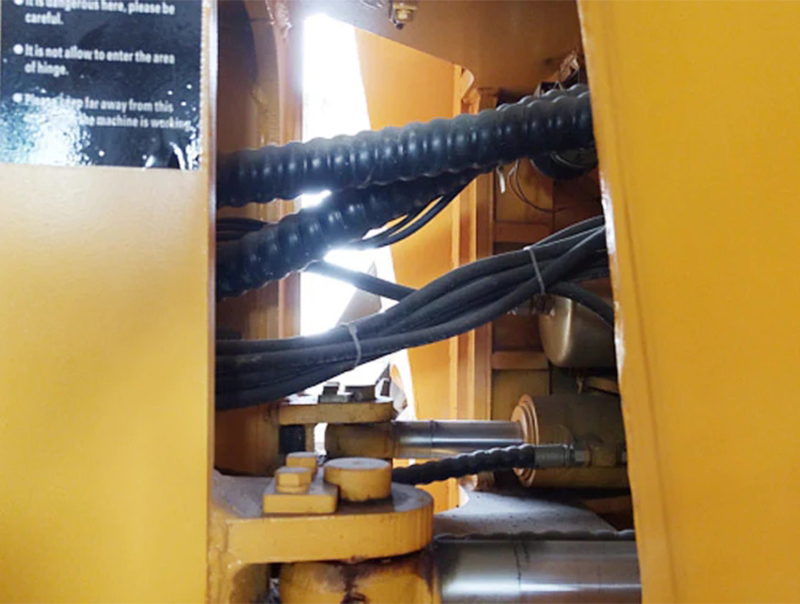 Details 2
Ide-opening hood Makes servicing and maintenance of the engine easier. The large distance between up and down articulated boards creates large maintenance space.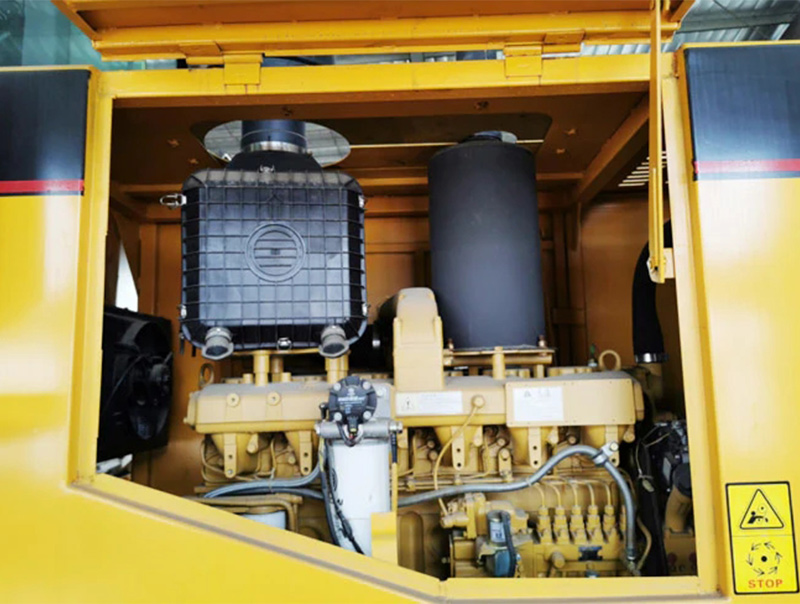 Details 3
The fork can be 90 degrees vertical, which makes it easy to load and unload the wood log from the truck.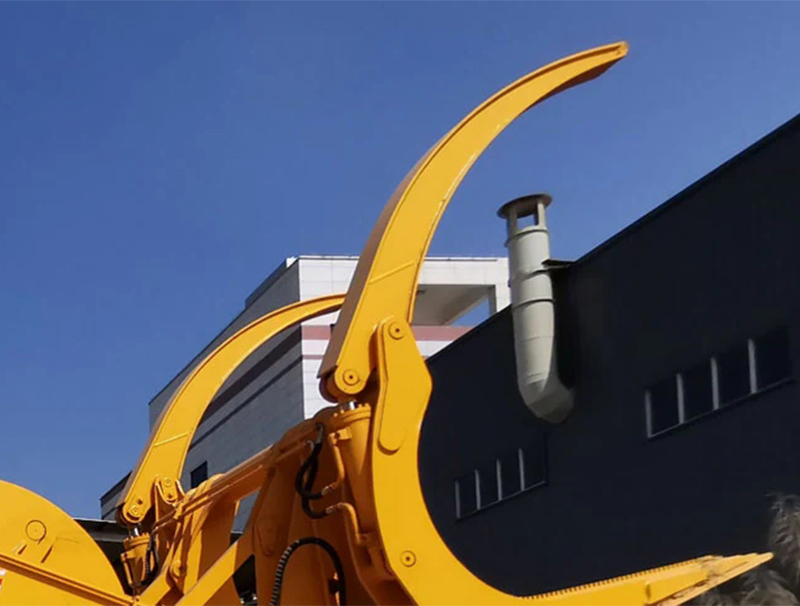 Details 4
Luxury driver's cabin, more space, wider visual field.
Application and after-sales service
LT12J is an important piece of equipment in the construction of engineering machinery, which is widely distributed in ports, lumberyards, wood processing plants, etc.